An ideal cut diamond has maximum brilliance that is achieved through exact calculation of the proportion and symmetry of the stone. Brilliance reflecting out of the perfectly cut diamond makes it alluring.
Brilliant cut diamonds have 58 facets, 33 on top and 24 at the bottom and the culet. In this cut, all 58 facets appear to radiate from the center through the top of the diamond. This is the most common diamond cut.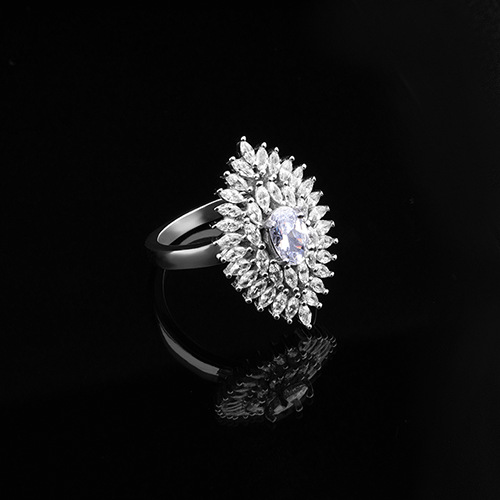 Step cut resembles stairs or steps, with its three concentric rows of facets arranged around the table, culet and pavilion. The emerald cut is a good example of a step cut diamond.
Mixed cut diamonds combine the step cut and the brilliant cut. For instance, the crown of the diamond can be cut as a brilliant cut and the pavilion as the step cut.